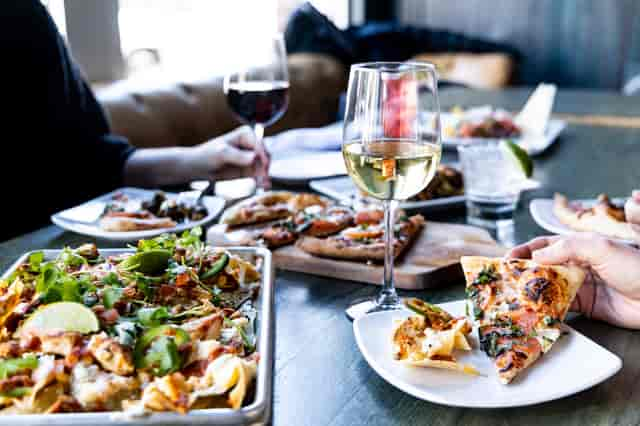 About
Roadhouse Boulder Depot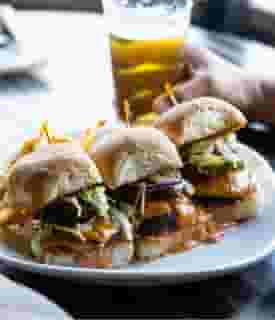 Located in the historic Boulder Train Depot, the new Roadhouse Boulder Depot brings an urban flair to a historic setting as a venue for the entire Boulder community. 

Operating as a restaurant under Vine Concepts, the Roadhouse Boulder Depot offers a quality "roadhouse" style menu with an emphasis on customer service and community. 

As University of Colorado Boulder alumni, the Shipp brothers, Terry, Dan, Mike, and John, took their knowledge of restaurants and coupled it with their understanding and appreciation for the Boulder community. Tying together history, art, and great food, guests can expect to roll into Roadhouse Boulder Depot in the winter of 2015.
Our History
If you were traveling through Colorado in the late 19th Century chances are you rode through the Boulder Train Depot. Built in 1890 on 14th and Water Street (Now Canyon Street), the Western- Victorian Era rail station served as a passenger station for Union Pacific Railroad. After 1957, it concluded its tenure as a train depot, but continued to serve transportation needs in the Boulder community as a bus terminal and travel agency.

Also in 1957, as one era ended another was beginning. Jack and Judy Shipp were recently married and were starting a family that would go on to include seven children, born seven years apart (no twins) in Denver, Colorado. Each of what became known as "the Lucky 7" would go on to become CU Alumni thus beginning the Shipp family's history in Boulder.

Later in 1973, the centrally located building was being considered for demolition. Seeing the value of preserving the historical landmark, the Boulder Jaycees raised funds to relocate the building as opposed to destroying it. With assistance from the city, local banks, and the fire department the building was cut into two halves and transported east to the Pow-Wow Rodeo Grounds. At this location the Jaycees reassembled The Depot and operated a concession stand for the rodeo and later used The Depot as a community venue for meetings, weddings, parties and other events.

After the turn of the century, over 110 years of operation, and the expansion of the Crossroad Commons Shopping Center, the city acquired The Depot in hopes of finding it a more suitable home.

In 2008, The Depot was able to reconnect itself with Boulder's rich railroad history with a move east to Junction Place and Pearl Street neighboring the BNSF railroad tracks.

Seven years later, this Boulder landmark is being returned to the greater Boulder community as a gathering place for great food, fun, and company as four of "the Lucky 7" who own Roadhouse Hospitality Group have leased The Depot and retrofitted it with a blend of vintage and contemporary design honoring both the history and future of this historic building.

We hope you'll continue to join us as Roadhouse Boulder Depot becomes more than a trend, but a Boulder tradition.